The Bad Boys franchise are founded by
@Till Valhalla
/
@WutUpMahGlipGlops
and
@RUDI
during TPCL 3.0 after the trio decided it's time for
a fresh look and start after owning and managing the highly successful
LANNISTERS
for two seasons together with
@Gaurav_7
.
The trio decided four heads are better than three.
@Na Maloom Afraad
soon joined the Bad Boys, bringing with him a wealth of wisdom and experience , nevermind his swagger.
The quartet decided on orange as their primary team color as it is associated with enthusiasm, creativity, success, encouragement, change, determination, health, stimulation, happiness, fun, enjoyment, balance, freedom, expression, and fascination -
#orangearmy
The Bad Boys franchise decided on the most famous cricket ground in the world -
Lord's Cricket Ground
(Home of Cricket)
Playing in a Test at Lord's, still widely regarded as the home of cricket, remains to many cricketers the pinnacle of a career.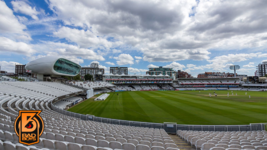 First Class pitch conditions: Dusty
List A pitch conditions: Green
T20 pitch conditions: Dead
​