Jinx
Mumbai Indians
Royal Mavericks
Hey everyone,
I guess it is very late to post this thread, but it's better late than never
About This Thread
--------------------
This thread is basically for installing & running O-edit ver. 0.2a in Windows 10
Other than this, I will try keep updating the same in future.

Before We Begin
--------------------
If you are new to mod Cricket07, I will suggest you to go through other important threads before checking this thread.
The fundamental threads:
1. Editing Cricket 07 by @barmyarmy here
2. and Cricket 07 files list by @F4rrukh here
I guess these threads would be enough to understand this thread
About OEdit
--------------------
OEdit is a Windows Application which helps you to edit .o model files, that are found in old computer games developed by EA Sports. This application was first developed for Need for Speed game series, in 2002 by Arushan.

In a post I found out over Need for Speed modding thread, states the following:
NFS 6: OEdit Public Beta, Saturday, 30.11.2002
"Today Arushan released a Public Beta version of the tool OEdit. OEdit is a program that opens and lets you move vertices of some .o and .ord/.orl files which contain model data. These .o and .ord/.orl files are found in some of Electronic Art's newer games which use the EAGL library."

OEdit Versions
------------------
The last version of OEdit was 0.2.41, released on 03/03/2004 , and it works pretty well for fundamental o-modelling.
There were earlier versions too, but I haven't tried them out so can't say about them that much
Changes in v0.2:

Direct3D Preview Inplace
Vertices moveable with the mouse
skeleton.o modifiable

Changes in v0.1.18:

textured preview
full view mode
some bugfixes
The more information Version changes and Features can be found in readme file after you install o-edit on your PC.
Installation of OEdit
-----------------

-OEdit is a great tool for o-modelling.
-However the only problem is that it's incompatibility with Windows Version 7 or above.
-Initially this was made for Windows xp, and it requires just DirectX and basic installation... O-edit is ready to work
- But today it is very uncomfortable move for any modder to switch from their installed Windows or Latest Windows (Windows 10) to Windows xp just for this software.

So, I tried many things so that it becomes compatible to work for Windows 10.

Installation Steps:
**Important
UNINSTALL ANY OLDER VERSIONS OF OEDIT BEFORE INSTALLING THIS ONE!
Go to Start->Settings->Apps & Features -> Additional Program and Features,
or Simply Control Panel -> Uninstall a Program/Program and Features
We will be installing these files:
-DirectX
-VB6 runtimes
-OEdit
-OEdit Vista Fix
Installing DirectX
1. Download DirectX June 2010 from
here
2. Extract the DirectX to a folder and search for DXSETUP.exe
3. Do not run directly, first right click->Properties->Compatibility->and choose Windows XP Service Pack 3 in compatibility mode, then Apply
5. DirectX will be successfully Installed.
Installing VB6 Runtimes
This is very important file as without it O-edit will give error messages
1. Download Visual Basic 6 Runtime from
here
2. Extract and run the setup. Additionally, you can set Compatibility Settings here also like you did for DirectX above.
3. Complete the Setup process and finish the setup wizard
4. Restart if asked.
5. VB6 runtimes are installed successfullly.
Installing OEdit 0.2a
1. Download OEdit here
2. Extract the setup and perform same compatibility settings under properties like we did for DirectX and VB6
3. Install and complete Setup
4. Exit
Note: Do not launch it for now.
Installing OEdit Vista Fix
1. Download OEdit Vista Fix
here
2. Use 7z archiver to extract
3. Install it
4. Close after successful installation
Run OEdit app in PC
If you go through all steps in correct order, You can Install and run OEdit in Windows 10, without any additional Bug/ Error message.
Screenshots: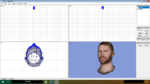 -Currently this thread is only for queries regarding installation, not for o-editing tutorial


-I will update FAQs for above process, if found any.
-I am able to run OEdit without bugs in my Windows 10 latest Version 20H2 (Build 19042.608) by following the same procedure.
-The softwares I mentioned above/post links are property of the respective owners. I did not own any of them.
I am also attaching a pdf file that I found for it.

Thank You
- Aakash Singh aka An'Artist

My Works in C07 Downloads Thread Here

​