Note:
Request only those bats which are used by International Players.
Post clear and legible Reference pic of the Bats.
Requesters are requested to comment or at least "THANK" the post after their stuffs released.
Do not post any Personal Discussion on the thread. You can PM me.
Please don't request any Stuffs on PM or any change (Grip Colour, Adds, etc.) in released stuffs.
There will be no change done in the released Stuffs. Except the change is Genuine.
Do not make request for those stuffs which are already made by others.
INDEX:
CLICK BELOW...
MISC RANGE
DSC RANGE
DSC MILLER 10 P&D
DSC - FLIP 5000 P&D
KEELEY RANGE
KEELEY WORX 017 BLUE
KEELEY WORX 017 PINK
KEELEY WORX 017 YELLOW
KEELEY WORX 017 GREEN (DOWLNLOAD ALL 4 HERE)
SPEED RANGE
ALLIGATOR

BANG

SHARK

MONSTER

BLADE ALL 5 DOWNLOAD HERE
ADIDAS RANGE
MRF RANGE
BEAT ALL SPORTS RANGE
TAILS NEVER FAILS RANGE
DIAMOND HR P&D
ACE ROYALE P&D

TRUMP P&D
SLAZENGER RANGE
IXU RANGE
TRIDENT RANGE
KAY GEE SPORTS RANGE
NEW BALANCE RANGE
GUNN & MOORE RANGE
GM PURIST F2 P&D
GM OCTANE P&D
GM ICON F7 P&D
GM MAESTRO F2 P&D
GM MAESTRO CUSTOM EDITION P&D
GM MAXI P&D
GM MANA P&D
GM PARAGON P&D
GM SIX6 P&D
GM PHASE P&D
GM SIREN L.E. 2020 P&D
GM 2020 Range P&D
GM DIAMOND 2020 (BEN STOKES) P&D
PUMA RANGE
SPARTAN RANGE
KOOKABURRA RANGE
KOOKABURRA 2016 RANGE
GRAY NICOLLS RANGE
SUNRIDGES RANGE
SUNRIDGES 2016 RANGE
SG RANGE
TON RANGE
STANFORD RANGE
SF LIMITED EDITION 2015 P&D
SF Dwayne Smith 2015 P&D

SF TRIUMPH VERSION 2 P&D
SF PLATINUM 2015 P&D
SF SAPPHIRE P&D
SF POWER BOW P&D
SF IMPRESSIVE P&D
SF GIANT P&D
SF OPTIMUS P&D
SF WARRIOR P&D
SF BLADE 12000 P&D
SF BLADE 12000 (CHANDIMAL) P&D
SF GG 23 (GAMBHIR) P&D
SF BLADE RESERVE EDITION P&D
SF CALIBRE 2020 P&D
SF SIGNATURE 2020 P&D
IMPALA RANGE
IMPALA (SEAN WILLIAMS) P&D
IMPALA (SIBANDA) P&D
IMAPLA (SIBANDA) V2 P&D
IMPALA RED SEAN WILLIAMS (CWC 15) P&D
IMPALA REACTION P&D
IMPALA IMPRESSIVE P&D
IMPALA GREEN P&D
IMPALA G-TECH P&D
CA RANGE
HS RANGE
TOTALLY CRICKET RANGE
HEAD CRICKET RANGE
HEAD (SIBANDA) P&D
RUDAR P&D
KANGAROO P&D
STROKE P&D
New Bat .O model and 3DS file for PS preview.
P&D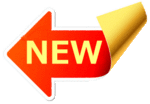 NEW BAT TEMPLATES
P&D
SG TEST BALL P&D
Kookaburra Turf ball set. P&D
PUMA PULSE ORANGE COUNTY BALL P&D
Last edited: