Black Belt in Statsguru
Moderator
Ireland
PlanetCricket Award Winner
X Rebels
Joined

Sep 3, 2010
Location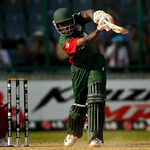 ​
Welcome all to the
Eleven to One ODI Draft
. This is an RNG Draft, so the workload for draft participants will be very low. In first round of the draft you will have eleven players to pick from, then ten, until the very last round of the draft where you will simply get the player you're given. Not only that, but they will also fit in whatever space you have left: we're building our batting orders as we go along. This
will
result in some very silly-looking teams.
The Rules
The wider player pool will consist of all 2,814 players who have played One-Day International cricket.
In each round of the draft, participants will get a smaller pool of players to pick from than the round before.

In Round 1, you will get a pool of 11 players. In Round 2, you will get a pool of 10 players. Then 9, then 8, 7, 6, 5, 4, 3, 2 and then finally you will get just one player, picked at random from the entire pool of players.

Once assigned, batting positions will be set in stone.

If you assign Ian Billcliff to open the batting, and then pull Sachin Tendulkar in the next round then that's unfortunate: Sachin has to fit around Billcliff in that situation.

Each round will last for 48 hours after you are sent the player pools. This is a little bit longer than usual, because there are so many drafts already going on.

If you can't make your pick in that time, you can make that pick later on along with your future pool(s). However, any players picked by others in that time will be lost from your pool.

If a player in your pool has already been picked earlier on in the draft, then unfortunately your pool just got one player smaller.
Bruce Edgar (R8)
Moeen Ali (R6)
William Porterfield (R10)
Rohan Kanhai (R2)
Roger Woolley (R9)
Yuvraj Singh (R3)
Denesh Ramdin (R7)
Kyle Jamieson (R1)
Safyaan Sharif (R5)
Dale Steyn (R4)
Nick Ifill (R11)
So as you can see, there's certainly some strong potential for silliness here.
Participants
there's always room for more, even if we've already started
Last edited: